Kenixfan4ever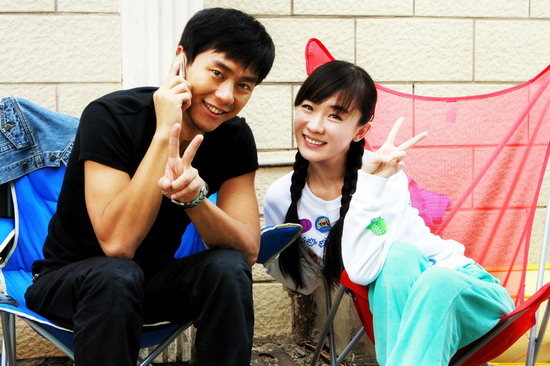 Gravatar:
[
Change Avatar
]
Penname:
Kenixfan4ever
Real Name:
Christy
Gender:
female
Member since:
Mar 28, 2010
Last login:
Aug 08, 2013
Skin:
Violet
Beta-Reader:
No
Graphic Designer:
Trailer Maker:
Favourite Artists:
Kenix, charmaine and Raymond
Favourite Dramas:
Nie Yuan, Let
Biography:
Edit: The person in my Icon right now is Jerry Lee! Or Li Chen. He is super sexy! I think that He and Huo Si Yan, would make a awesome couple. So Fanfictions about them would be seen for them right after my vacation in ASIA! I will find a picture of both him and Si Yan together and use it for my Profile picture...
Hello, I'm christy. But please call me Chrissy. I started to write Fanfictions around six months ago, but sadly FF.net does not have a section for real life celebrities. So I wanted to write Asian stuff and I found this site :D
Anyways, I'll recommend this to all my Asian friends cause I'm a proud Asian!
I am very obsessed with Mainland China drama! Once I get back into the writing business you'll see me writing in that section! I love Huo Si Yan, Jerry Lee(Li Chen), Hu Ge, Liu Yi Fei(A fellow student that attended to my old school in China, no I mean it!) and Huang Xiao Ming from China!
From Hongkong I love: Raymond Lam, Kenix Kwok, Kenneth Ma, Charmaine Sheh and Kevin Cheng!
I find Huo Si Yan to look like Charmaine Sheh sometimes, if you looked at the right angle.
Want to know more about me? Then go find me at other sites!
Fanfiction: InnocenceByHeart
Youtube:ThirdSignerAki
Mangafox:ThirdSignerAki
PS. I use to love Anime, but right now I'm sort of growing out of it. I'll be on this site more than FFN, YT and maybe I'll go on Mangafox.
I love all Asian Drama, I wish I could watch Filipino Drama but I can't find any anywhere! Got any Recomendations, tell me!
I use to love Yuri and Yaoi, but now I grown out of them. I love the Harry Potter series, but also hate it because of the ending. *CoughJKROWLINGCough* Harry should've dated Hermione! ME is MAD!
Yes, now I kinda hate Yaoi and Yuri, but I support Gay and Lesbian rights! I'm not Homophobe!
One thing I like Caleb Fanfics is that there is no such thing as OOC. I love it so much, I can allow the characters to act however I want. I can have Raymond Lam as a pervert or have Charmaine to be a emo girl.