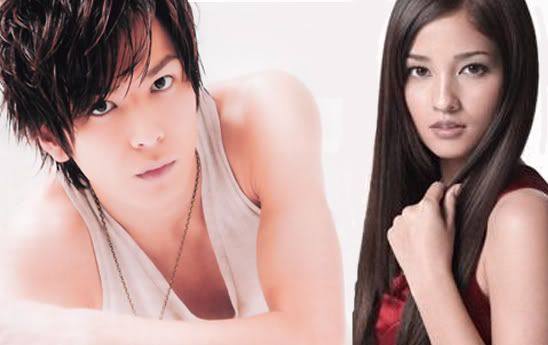 "5!"
Since she was a little girl Tomomasa Rie had loved playing Cops and Robbers.
"4!"
Yes. Tomomasa Rie had always been the type of child her seniors and adults had trusted to do the right thing. She was the epitome of justice that little girl.
"3!"
She had decided on her path in life when she was barely seven. She knew she'd wanted to wear those starched blue suits, be a top-notch cop and catch the bad guys and put them away forever. She wanted to be a hero.
"2!"
By the time she was sixteen she had so strongly believed in eradicating the presence of evil from her society that she barely remembered that without the existence of evil there would be no good.
She did not want these horrible things like murders, robberies, rapes and other things existing in a society she wanted to raise her children in. She had always been a believer in good things, like pink clouds of cotton candy, blue water you could soak your feet into with your loved one and white extravagant wedding days. She was an eternal optimist, a strong source of good and she touched everyone whose life reached hers.
It was impossible not to be touched by the purity of a heart like hers.
"1!"
So you see…she had never expected something like this to fall upon her. She had never expected to be strapped to a chair, blind folded as she struggled to breathe slowly knowing that her entire body was facing a gun with a full barrel now finally in her twenties. The atmosphere around in the dingy dark room palpable as the countdown reminded her of that one fact.
That she loved to play Cops and Robbers.
A game she had immersed her life in completely, and perhaps that was her fault. After all… you were bound to get out one day.
Today was her turn to get out. She had never expected that she would run to save those very bad men from sure death and take the bullet herself for them.
She had never expected to end up here waiting for her last moment to hit her as she envisioned the man's face and asked herself over and over again.
Why had it-
BANG.
---------------------------------------------------------------------------------